DEATHMAKER: debut álbum é finalmente lançado no formato físico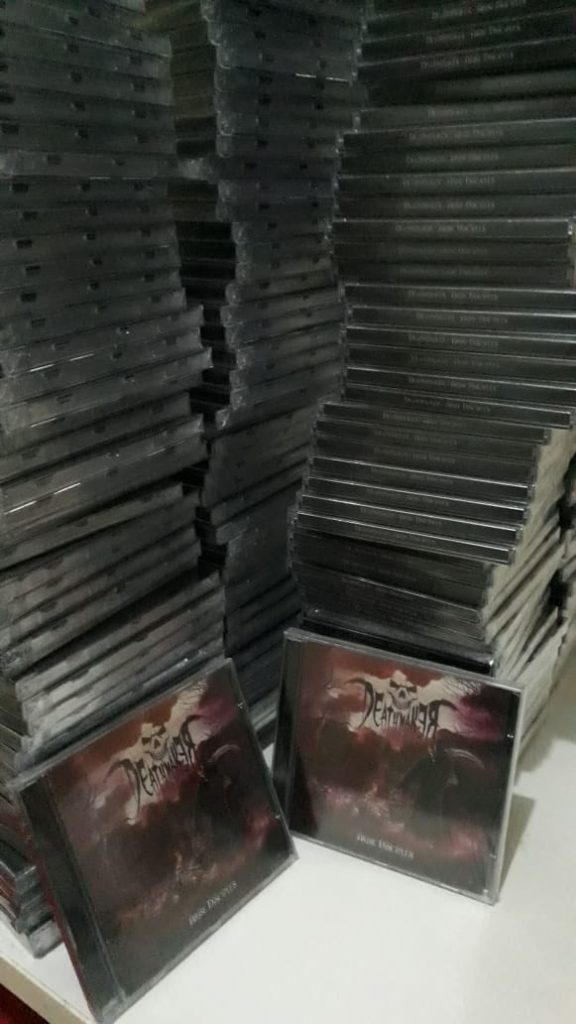 A banda paulistana de Death Metal DEATHMAKER confirmou o lançamento da versão física do seu debut álbum, "Arise Disciples", através da Eternal Hatred Records para Europa, Ásia e América do Norte, neste mês de junho de 2019.
Track List:
01. Holiday of Flesh
02. Flaming Locomotive
03. R.A.U.L. (Rise Against the Undead Legion)
04. Born to Kill
05. Fúria
06. Rage Instinct
O referido trabalho contará com a Voice Music como distribuidora física e com a CD-Baby em âmbito digital.
Para mais informações sobre as atividades da banda DEATHMAKER e dos demais artistas da empresa, basta entrar em contato com a MS Metal Press através do e-mail [email protected].
news