MS METAL AGENCY BRASIL: ranking dos lançamentos da empresa (junho)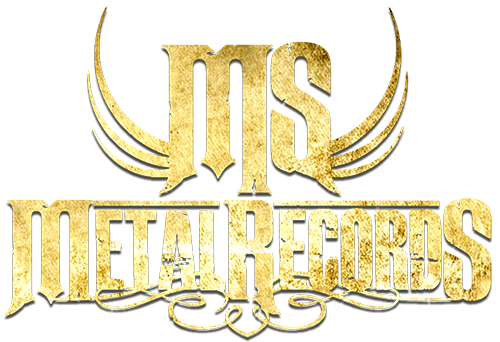 A MS METAL AGENCY BRASIL, através dos seus selos para lançamentos de produtos físicos, está veiculando um ranking com os 15 discos mais vendidos de cada mês, reafirmando a funcionalidade dos álbuns disponibilizados em todo o país.
Mês de Junho:
01. Almah: E.V.O
02. The Cross: The Cross
03. Blackdome: The Chaos Suite
04. Hellpath: Through The Paths Of Hell
05. Eduardo Lira: The First Conception Project
06. Thiago Bianchi's Arena: Arena
07. Hellflight: Mosh Pit Kerosene
08. Brighstorm: Through The Gates
09. Mystic Horizon: Endless Nightmare
10. Edu Falaschi: A New Lease Of Life – 25th Anniversary Tribute Vol 1
11. Apoteom: Paper God
12. The Undead Manz: The Rise Of The Undead
13. Kosmus: Kosmus
14. Macabre Agony: Dry Mankind
15. Ódio ao Extremo Animal
Grupos com lançamentos programados para 2017:
MS Metal Records – Alefla, Aetherea, Apoteom, Arcantis, Attanos, Drace XII, Dymon's, DevilSin, Eve Desire, Edu Falaschi Tribute Vol II, Iluminato, Inner Call, Inner Immensity, Katharsiis, Levitate, Mad Roulette, Melyra, Mask Of Semblant, Mass Mayhem, Maya, Mikestorm, Misconducters, Morpheus' Dreams, Sephion, Shadow of Mercy, The Undead Manz, Tribal, Tropa de Shock, Undying, Urantia, Vakan, Xakol e Warfield.
Eternal Hatred Records – Behavior, Bloodwork, Darkrazor, Empty Grace, Hazy, Hollow, Katharzian, Malefactor, Necrohunter, Natural Hate, Noway, Soturnus, Torqverem, Vociferatus, Imperial Flame, Pagan Throne, Trieb e Underhate.
Alternative Music Records – Marcelo Barbosa, Diego Richard, Circo de Fantoches e Newsonic.
É importante salientar que a MS METAL RECORDS está disponível apenas para os clientes da MS Metal Agency Brasil. Nesse sentido, visamos priorizar os clientes que confiaram seus projetos musicais aos cuidados da MS Metal Agency Brasil, mantendo também a característica que justifica a criação do selo: o de servir como mais um serviço da empresa.
A distribuição no Brasil de todos os produtos da MS METAL RECORDS é realizada pela Voice Music de São Paulo e, para o ano de 2017, serão anunciados novos distribuidores nos Estados Unidos e Europa.
Confiram abaixo o cast atualizado da empresa, e que terá suporte em solo europeu, ainda neste ano de 2017:
Adverita – Aetherea – Alefla – Allmind – Almah – Amenize – Acid Tree – Apoteom – Arcantis – Attanos – Bella Utopia – Bill Hudson – Blackdome – Bloodwork – BrightStorm – Circo de Fantoches – Degola – DevilSin – Diego Richard – Distrito Zero – Drace XII – Drearylands – Drumbeat Project – Dying Suffocation – Dymon's – Dynasty – Edu Falaschi – Eduardo Lira – Empty Grace – Escolta – Eve Desire – Fireborn – Hazy – Headhunter DC – Hellflight – Hellpath – Hollow – Hyerathica – In This Fall – Katharzian – Katharsiis – Kosmus – Ignited – Infector Cell – Iluminato – Inner Call – Inner Immensity – Levitate – Living Louder – Lydstorm – Macabre Agony – Mad Roulette – Magadã – Maieuttica – Majorem Gloriam – Malefactor – Marcelo Barbosa – Mask Of Semblant – Mass Mayhem – Maya – Melyra – Mikestorm – Mindcrafter – Misconducters – Mystic Horizon – Natural Hate – Nando Fernandes – NecroHunter – Nesher – NewSonic – NoWay – Ódio ao Extremo – Odysseya – Outmask – Pagan Throne – Prole64 – Rafael Bittencourt – Ricardo Confessori – Sepultura – Sephion – Shadow of Mercy – Silver Mammoth – Soturnus – Supersonic Brewer – The Cross – The Docs – The Undead Manz – Thiago Bianchi – Torqverem – Tribal – Tropa de Shock – Trieb – UnderHate – Undying – Urantia – Vakan – Vociferatus – Warcursed – Warfield – Xakol.
Para mais informações sobre as atividades dos clientes da empresa, basta entrar em contato com a MS Metal Press através do e-mail [email protected].
news